Rural Radio Network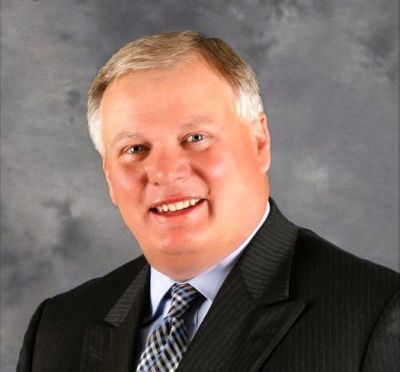 (Audio) "Chat with the Chancellor" - April 21, 2018
Brandon Benitz continues his weekly "Chat with the Chancellor" here in the Spring 2018 semester by talking with Doug Kristensen, the Chancellor of the University of Nebraska at Kearney. This week, we talk about "Celebrating Excellence Retirement and Service Award Luncheon" this past Tuesday w...
Read More
Crops
U.S. sorghum armada U-turns at sea after China tariffs
CHICAGO (Reuters) - Several ships carrying cargoes of sorghum from the United States to China have changed course since Beijing slapped hefty anti-dumping deposits on U.S. imports of the grain, trade sources and a Reuters analysis of export and shipping data showed. Sorghum is a niche animal feed and a tiny slice of the billions of dollars in exports at stake in the trade dispute between the world's two largest economies, which threatens to disrupt the flow of everything from steel to electronics. The supply-chain pain felt by sorghum suppliers on the Pacific, Atlantic and Indian oceans underscores how quickly the mounting trade tensions between the U.S. and China can impact the global agricultural sector, which has been reeling from low commodity prices amid a global grains glut. Twenty ships carrying over 1.2 million tonnes of U.S. sorghum are on the water, according to export inspections data from the USDA's Federal Grain Inspection Service. Of the armada, valued at more than $216 million, at least five changed course within hours of China's announcing tariffs on U.S. sorghum imports on Tuesday, Reuters shipping data showed. (Graphic) The five shipments, all headed for China when they were loaded at Texas Gulf Coast export terminals owned by grain merchants Cargill Inc [CARG.UL] or Archer Daniels Midland Co (ADM.N) would be liable for a hefty deposit to be paid on their value, which could make the loads unprofitable to deliver. Beijing, which is probing U.S. imports for damage to its domestic industry, announced Tuesday that grains handlers would have to put up a deposit of 178.6 percent of the value of the shipments. Traders said Cargill and ADM likely sold most of the grain in the cargoes that are on the water, traders said. In a statement to Reuters on Thursday, Cargill confirmed it is the exporter. The company declined to confirm what is in the ships, the final destinations or the tonnage, nor name the customers. The company also declined to confirm why the ships stopped, or if they are being re-directed – but said that it does not have any responsibility for costs that may result. ADM representatives declined to comment. The Panamanian-flagged ship called the N Bonanza, was churning its way northeast across the Indian Ocean earlier this week, carrying more than 67,000 tonnes of sorghum from ADM's elevator in Corpus Christi, Texas, according to Reuters shipping data. Eleven hours after the anti-dumping deposits were announced, the ship stopped and then slowly tracked northwest. The RB Eden, a vessel carrying 70,223 tonnes of sorghum loaded at the same ADM terminal, was headed east-northeast through the Indian Ocean off the coast of South Africa. It turned around. Hours later, the Stamford Eagle - hauling sorghum from Cargill's elevator in Houston - turned around off the western coast of Mexico. At least two other vessels have also suddenly changed course: the Ocean Belt and Xing Xi Hai, both loaded at Cargill's terminal. It is unclear where the vessels are now heading. For now, at least, two of the world's largest grain merchants are among those feeling the impact of the latest trade tussle with China, even if it is just a short-term issue, said Bill Densmore, senior director of corporate ratings at Fitch Ratings. "For their overall trade businesses, this is not that substantial. But it's a warning," Densmore said. "If China really does start slapping tariffs on everything, like soybeans and corn, things could get really ugly, really fast." SEARCHING FOR NEW BUYERS Beijing's move has heaped more strain on an already tense trade relationship between the world's two largest economies. Traders said the deposit was high enough to bring U.S. imports to a halt. Sorghum is used in livestock feed and the fiery Chinese liquor baijiu. Indeed, the news had an immediate impact on the global grains market: Bids for cargoes of Australian sorghum, which are not subject to the higher tariffs, spiked following the announcement, traders said. Industry sources in China said some of the cargoes might be redirected to Southeast Asian countries, such as Vietnam and the Philippines, to feed hog and poultry plants owned by Chinese feed producers. However, those countries and others in the region are small importers of sorghum. Vietnam has never imported U.S. sorghum and the Philippines imported just 19,000 tonnes in the 2016/17 season, according to USDA data. China, by contrast, imported more than 5.2 million tonnes last season, nearly 10 times more than No. 2 importer Japan, the data showed. Shippers may have to discount the cargoes to sell them, analysts said. "They're not in a strong bargaining position considering they've got shipments from across the ocean that they have to sell and get the boats cleared out," said economist Daniel O'Brien of Kansas State University in the top U.S. sorghum-producing state. Sorghum prices at the Texas Gulf have slipped since China's announcement. At midweek, immediate shipments from Corpus Christi M-FOBCRP-P1 were priced around $181.29 per ton, not including shipping costs, a one-month low. The U.S. sorghum industry called for an end to the trade dispute and expressed concern about the impact on established trade relationships that have taken years to build. "This tit for tat has to stop, and talks to find reasonable and lasting solutions must begin, for the good of U.S. agriculture and the customers we have spent decades working to win as loyal buyers," said Tom Sleight, president and CEO of the U.S. Grains Council.
High Plains Ranch Practicum Now Taking Applications for 2018 Class
The High Plains Ranch Practicum, an in-depth ranch management school in its 12th year, is being offered beginning in June and concluding in November.       This national award-winning livestock program is hosted jointly by the Nebraska Extension and the University of Wyoming Extension.       The course will focus on providing ranchers tools to understand and integrate four areas of ranch management: range and forage resources; integrating nutrition and reproduction; cost of production analysis; and family working relationships.       "Ranchers able to integrate these four areas into decision-making will find they can use a systems approach to improve the long term profitability of the ranch operation," said Aaron Berger, Nebraska Extension Educator, who is one of the instructors.       The practicum will consist of eight days of class sessions: June 13-14, Aug. 23-24, Sept. 26-27 and Nov. 1-2, said Berger.       Enrollment is limited to 35. Participants are requested to register by May 21.  Registration forms are available at http://HPRanchPracticum.com.       Sessions will be held in Cheyenne, Wyo., on the campus of Laramie County Community College and on area ranches. The hands-on experiences with time in the classroom help to solidify concepts learned in the Practicum.       University of Wyoming Extension Educator Dallas Mount said attendees enjoy the camaraderie with other participants, instructors and facilitators throughout the practicum.       "Friendships and exchanges of ideas among participants will be some of the most-valued aspects of the program," he said.       There is a $600 fee for individuals or $900 for a couple, which covers materials, instructor costs, and meal expenses.       For additional information or to register, contact Nebraska Extension Educator Aaron Berger at (308) 235-3122 or aberger2@unl.edu, UW Extension Educator Dallas Mount at (307) 322-3667 ordmount@uwyo.edu or UW Extension Educator Blake Hauptman 307-283-1192 or bhauptma@uwyo.edu.
Nebraska's pesticide container recycling program in its 27th year
When dropping off your clean agricultural pesticide containers for recycling at one of Nebraska's 18 participating recycling collection sites, you can feel good knowing the containers will be recycled into useful products that stay in the U.S. Now in its 27th year, the recycling program encourages producers to bring clean, dry, intact containers to a nearby collection site. Clyde Ogg, coordinator of Nebraska Extension's Pesticide Safety Education Program, notes there is no charge to producers. They must, however, triple- or pressure-rinse containers and drain them before dropping them off (see sidebar). Containers will be collected, ground up and reused in industry-approved products such as drain tile, underground utility conduit, pallets, landscape edging and nursery pots. At Lexington's Country Partners Co-op, regional sales agronomist Michael Voss credits producers for bringing in clean containers for recycling. "Once producers know what we need, they comply," Voss said. "I definitely think recycling is the best alternative for the jugs. You can't reuse them for anything else, so they may as well be used for something useful." Before being recycled, containers often were burned. At collection sites, clean jugs are bagged and temporarily stored, often inside truck trailers. In the Midwest, G. Phillips & Sons (GPS) transports the jugs to Iowa City, Iowa. The family-owned company based in Stanwood, Iowa, processes nearly 500,000 pounds of scrap plastic per day. Using stringent standards, GPS makes pallets for seed and ag chemicals produced in the U.S., said Stacey Bruinsma, GPS procurement manager. No GPS recycled plastic is exported, she added, so it doesn't end up manufacturing something like children's toys. It takes 24, 2.5 gallon jugs, with other plastics blended in, to make one 40x48-inch pallet, Bruinsma said, noting pallets last years and can be recycled again. The Virginia-based Ag Container Recycling Council (ACRC) contracts with GPS and oversees the national pesticide container recycling effort for its 44 member states. ACRC Executive Director Mark Hudson said in 2017 Nebraska collected nearly 89,900 pounds of containers, approximately 28,000 pounds more than in 2016. Nationally, ACRC contractors again collected 11 million pounds of containers last year. ACRC programming is funded by crop protection product manufacturers and distributors. Nebraska sites this year has four locations open May-August, while several sites are open year-round. Other sites are open by appointment or specific dates. To see additional sites that may be added, a container preparation checklist and more, see http://pested.unl.edu/recycling. County Collection Sites YEAR-ROUND Buffalo: Kearney Recycling Center, Kearney, Monday through Friday, 7 a.m. to 4 p.m. Cass: Wiles Bros. Fertilizer, Plattsmouth, call 402-298-8550 to schedule, accepts drums Cuming: West Point Transfer Station, West Point, Monday through Friday, 8 a.m. to 5 p.m.; Saturday 8 a.m. to 4 p.m., accepts drums Dawson: Country Partners Cooperative, Lexington, Monday through Friday, 8 a.m. to 5 p.m., accepts drums Lincoln: ABC Recycling, North Platte, Monday through Friday 8:30 a.m. to 4:30 p.m.; Saturday by appointment, accepts drums Sarpy: Farmers Union Coop, Gretna, call 402-332-3315 Scotts Bluff: Gering Landfill, Gering, Monday through Friday, 6:30 a.m. to 2:30 p.m., accepts drums Thurston: Papio MRNRD Shed, Walthill, Fridays only, accepts drums MAY-AUGUST Antelope: Central Valley Ag, Royal, accepts drums Dawes: Solid Waste Association of Northwest Nebraska, Chadron, Monday through Friday, 8 a.m. to 5 p.m., accepts drums Kearney: Cooperative Producers Inc., Minden, Monday through Friday, 8 a.m. to 5 p.m. Saunders: Reids Farmacy, Ashland, Monday through Friday, 8 a.m. to 5 p.m., accepts drums   OPEN SPECIFIC DAYS Dakota: Central Valley Ag, South Sioux City, June and July, Wednesdays, 11 a.m. to noon, accepts drums Lancaster: Midwest Farmers Co-op, Waverly, June 15, 8 a.m. to 5 p.m. Otoe: Midwest Farmers Co-op, Nebraska City, July 23-27, 8 a.m. to 5 p.m., accepts drums BY APPOINTMENT Burt: Tekamah Transfer Station, Tekamah, year-round, by appointment, 402-374-1255 Custer: Custer County Recycling, Broken Bow, Monday through Friday 8 a.m. to 5 p.m., by appointment, 308-870-0313, accepts drums Lincoln: North Platte Transfer Station, year-round, by appointment, 308-535-6700, accepts drums — How-to for Rinsing Pesticide Containers Nebraska's pesticide container recycling program accepts 1- and 2.5-gallon plastic agricultural pesticide or crop oil containers; in some locations, 15-, 30- or 55-gallon drums are accepted. Containers must be pressure- or triple-rinsed and drained. Rinsate must be returned to the spray tank and used appropriately, said Clyde Ogg, extension educator and Nebraska PSEP coordinator. Remove and throw away any labels, booklets and slipcover plastic labels on the containers. Glued paper labels may be left on, and container caps should be rinsed off before disposing. Before being accepted, containers are thoroughly inspected. Properly rinsing pesticide containers saves money, protects you and the environment, and meets federal and state regulations for pesticide use, Ogg said. Saves money: It's very easy to leave 6 or more ounces of pesticide in a 2.5 gallon container, or about 2 percent. Not rinsing means you basically throw product away then, or later when product left in the container gets sticky and difficult to remove. Apply rinsate immediately to the load and spray on a labeled site; never dispose of it on the ground, in water or any other nonlabeled area. Protect yourself: Follow these six steps for proper container rinsing: Wear the same PPE (personal protective equipment) while rinsing containers as the label requires for handling and mixing. This may include a heavy-duty apron and goggles, in addition to the standard long-sleeved shirt, long pants, socks, and liquid-resistant gloves and shoes. Most pesticide poisoning occurs when product gets absorbed by the skin and into the blood. Remove container cap, empty all pesticide into the spray tank. Allow container to drain for 30 seconds, then rinse immediately, before product becomes sticky and hard to remove. Fill container 10-20 percent full of water or rinse solution; replace cap. Swirl liquid within container to rinse all inside surfaces. Remove cap and pour rinsate into the spray tank, again allowing container to drain for 30 seconds. Repeat previous steps two more times, for a total of three times. Puncture container so it cannot be reused. Never store unused pesticide in any container other than the one it came in. For easy-to-follow instructions on triple-rinsing drums and pressure-rinsing, see G1736, "Rinsing Pesticide Containers," http://extensionpubs.unl.edu/publication/9000016364796/rinsing-pesticide-containers/
Livestock
Sheriff: Possible arson investigated in Oklahoma wildfire
OKLAHOMA CITY (AP) — An Oklahoma sheriff said Friday that authorities are investigating the possibility of arson in connection with one of two large wildfires burning in Oklahoma, a blaze that's resulted in the death of one person. Authorities believe the fire began April 12 near Vici, about 110 miles (180 kilometers) northwest of Oklahoma City, and later merged with a fire that began the same day about 20 miles (32 kilometers) away near Leedey. The combined blaze is known as the Rhea Fire and has burned about 452 square miles (1,171 sq. kilometers). Dewey County Sheriff Clay Sander said it is possible the fire near Vici was actually just an offshoot of the other blaze, but arson also can't be ruled out. He has called in investigators from the Arkansas Department of Food, Forestry and Agriculture to determine whether the blaze was intentionally set. "There is an individual suspect and that person has interviewed," but no arrest has been made, Sander said. Shawna Hartman, a spokeswoman with the state agency, confirmed that the fire is under investigation. "Any time that a fatality happens in a fire, it is investigated to see if it was intentionally set," she added. Sander has said the fire is blamed for the death of a woman found inside her burned vehicle. Arson is a felony in Oklahoma, and the death of a person as a result of arson could lead to a murder charge under state law. Firefighters continued battling the Rhea Fire on Friday and had it 25 percent contained. A big blaze known as 34 Complex fire also began April 12 near Woodward and has burned 97 square miles (251 sq. kilometers), a slightly smaller area than previously estimated due to a mapping error, according to Hartman. The 34 Complex fire is 60 percent contained. Firefighters have made progress in containing the fires as temperatures and winds have dropped and the humidity has risen, and the current National Weather Service forecast calls for up to a half-inch of rain in the area by Sunday. "The improved weather conditions (are) really going to help out the firefighting efforts," Hartman said.
National Dairy FARM Program, Beef Quality Assurance Program Seek Nominations for Joint Dairy Award
ARLINGTON, VA – The National Dairy Farmers Assuring Responsible Management (FARM) Program is partnering with the Beef Quality Assurance (BQA) program to collect nominations for the first-ever joint FARM/BQA Dairy Award for 2019. The deadline to apply is June 1, 2018. The awards honor outstanding beef and dairy producers and marketers that demonstrate the best animal care and handling principles as part of their day-to-day operations. This is an opportunity for NMPF member cooperatives and FARM participants to recognize dairy farmers that they believe demonstrate a strong commitment to quality animal care. In 2017, NMPF member Chris Kraft and his family were recognized for the care provided on their two operations in northern Colorado, Badger Creek Farm and Quail Ridge Dairy. "The FARM Program is excited to continue working with BQA by jointly presenting this award," said Emily Yeiser Stepp, director of the FARM Animal Care program. "By partnering with BQA, we can grow our pool of nominations and celebrate even more dairy farmers for their commitment to the highest animal care standards." The winner of the BQA/FARM Dairy Award is selected by a committee of animal scientists, FARM staff, BQA staff and industry representatives. The winning dairy operation will be chosen based on a set of five criteria: The farm's collective BQA and FARM practices, accomplishments and goals; Relevant local, regional and national BQA and/or dairy promotion group or cooperative leadership; Promotion and improvement of animal care practices, BQA or FARM program and consumer perception of beef or dairy industries; Effectiveness in promoting and implementing BQA practices; and Completion of the FARM Version 3.0 Animal Care Evaluation and implementation of program requirements. The award was previously offered solely by BQA, whose awards recognize outstanding members of the beef industry in five categories: Cow-Calf, Feedyard, Dairy, Marketer and Educator. Any individual, group or organization can nominate a single dairy operation for the award. Individuals and families may not nominate themselves, though they can be involved when preparing the application. NMPF and its National Dairy Farmers Assuring Responsible Management (FARM) Animal Care Program partners with both NCBA and BQA, working closely to create valuable producer resources on stockmanship, dairy beef welfare and quality, and animal care.
IBIC welcomes Director of Industry Relations
AMES, Iowa — The Iowa Beef Industry Council (IBIC) is excited to welcome Rusty Gibbs, Monroe, Iowa, as Director of Industry Relations. Gibbs will be working closely with beef farmers in and around Iowa as well as key industry leaders to share the value of the beef checkoff investment. IBIC Chairman Steve Rehder of Hawarden comments, "Leading the Beef Quality Assurance (BQA) program in Iowa will continue to be an important aspect, as will establishing relationships with industry professionals and livestock markets. We are happy to have Gibbs working on behalf of both the national and state checkoff programs." Gibbs holds a bachelor's degree from Iowa State University in Agriculture Education with several years of experience in the beef business. He has been involved in the beef business since a young age with his family working on a variety of farms and ranches across the U.S. Additionally, he has held several sales positions ensuring positive relationships with customers.  He has served as a 4-H leader for two years and through coaching has been influential to many young people. Gibbs, who joined the IBIC staff on April 16, has a passion for the beef industry and expressed, "this is an opportunity to serve the beef producers in the state of Iowa by advancing the industry's mission of growing beef demand whether locally, nationally or globally. This allows me to have a hand in educating the next generation of producers and consumers." "We understand the critical role this position plays working with our farmer investors and truly being a friend in the field," comments Chris Freland, Executive Director of IBIC. "Having Gibbs working as part of our team with his background in the beef business and relationship management experience to advance our programs throughout the state of Iowa will be valuable." Gibbs can be reached at the Iowa Beef Industry Council or via email at rusty@iabeef.org
Technology
Syngenta herbicide, Fusilade® DX, cleared for tank mix on Roundup Ready 2 Xtend® soybeans
GREENSBORO, N.C., USA, April 17, 2018 – Syngenta has received confirmation from the Environmental Protection Agency (EPA) that Fusilade® DX herbicide has been cleared for tank mixing with both XtendiMax® with VaporGrip® Technology and Engenia® herbicides. Fusilade DX will be available for use on Roundup Ready 2 Xtend® soybeans, providing growers with more options for a strong weed management plan this growing season. Volunteer corn, one of the most common weed escapes in soybeans, is efficiently controlled by Fusilade DX. Research conducted by Syngenta in Waterloo, Nebraska, found that when it comes to yield loss, volunteer corn is more competitive than giant ragweed, velvetleaf and pigweed. "Fusilade DX offers superior control of volunteer corn in soybeans," said John Appel, herbicide product lead at Syngenta. "The ability to tank mix this herbicide with dicamba expands the options for growers to manage a wider variety of weeds." Fusilade DX offers post-emergence weed control for soybeans in all tillage situations. In addition to XtendiMax and Engenia, Fusilade DX readily tank mixes with a variety of other broadleaf herbicides. In a 2017 Syngenta cooperator trial, Fusilade DX tank mixed with XtendiMax had 87 percent control of volunteer corn 21 days after treatment, while Clethodim herbicide had only 70 percent control. Fusilade DX, along with all of the other recently cleared Syngenta herbicide tank mixes, has been tested according to EPA approved protocol and the results are certified in accordance to the terms and conditions of registration for XtendiMax and Engenia. Syngenta herbicides cleared for tank mixing with XtendiMax and Engenia may be used only once listed on the following websites, which will happen within 90 days of EPA clearance: www.XtendiMaxApplicationRequirements.com and www.EngeniaTankMix.com. Syngenta does not recommend using any dicamba herbicide tank mixes until they are posted on these websites. *Check www.XtendiMaxApplicationRequirements.com and www.EngeniaTankMix.com for approved drift reduction agents.
UNMC, Nebraska Extension offer tractor safety course to teens across Nebraska in May/June
Members of the Central States Center for Agricultural Safety and Health in the University of Nebraska Medical Center College of Public Health will provide a tractor safety course in May and June in 12 towns across Nebraska in partnership with Nebraska Extension. The course provides extensive training on tractor and all-terrain vehicles safety with a variety of hands-on activities. Instilling an attitude of 'safety first' and respect for agricultural equipment are primary goals of the course. Teens 14 or 15 years of age who work on farms are encouraged to register for the Nebraska Extension Tractor Safety & Hazardous Occupations Course. Anyone under age 14 is not eligible to take the class. Federal law prohibits youth under 16 years of age from using certain equipment on a farm unless their parents or legal guardians own the farm. However, certification received through the course grants an exemption to the law allowing 14- and 15-year-olds to drive a tractor and to do field work with certain mechanized equipment. The most common cause of agricultural-related deaths in Nebraska is overturned tractors and ATVs, said Susan Harris-Broomfield, University of Nebraska Extension educator in Kearney and Franklin counties. "Employing uncertified youth, under age 16, who will be operating tractors and ATVs is a liability risk for farmers," she said. Cost of the course is $60 and includes educational materials and instruction, supplies and lunch. The first day of class will cover the required elements of the National Safe Tractor and Machinery Operation Program, hands-on participation, concluding with a written test, which students must pass to attend the second day of training. The second day of training will include a driving test and equipment operation and ATV safety lessons. Students must demonstrate competence in hitching and unhitching equipment and driving a tractor and trailer through a standardized course. Instructors will offer an ATV simulator experience about safe behavior and laws for ATVs and utility-task vehicles (UTVs). Instructors for the course are members of the Central States Center for Agricultural Safety and Health: Aaron Yoder, Ph.D., Ellen Duysen, Daniel Kent, and UNMC graduate student Lucy Finocchiaro. Classes begin at 8 a.m. End times vary depending on the number of participants. Dates, training site locations and site coordinator phone numbers are below: May 22 & 23 – Geneva, Fairgrounds (402) 759-3712; May 24 & 25 – Hastings, Fairgrounds (402) 461-7209; May 29 & 30 – Kearney, Fairgrounds (308) 236-1235; May 31 & June 1 – Auburn, Fairgrounds, (402) 274-4755; June 5 & 6 – Ainsworth, Evangelical Free Church, (402) 387-2213 June 7 & 8 – O'Neill, Plains Equipment (402) 336-2760; June 12 & 13 – North Platte, West Central Research and Extension Center, (308) 532-2683; June 14 & 15 – Gering, Legacy Museum (308) 632-1480; June 19 & 20 – Wayne, Fairgrounds (402) 375-3310; June 20 online & June 21 at Gordon, Fairgrounds (308) 327-2312; June 21 online & June 22 at McCook, Fairgrounds (308) 345-3390; June 29 & 30 – Weeping Water, Fairgrounds, (402) 267-2205. For more information or to register, contact the appropriate Extension Office above. The registration form can be found at https://extension.unl.edu/statewide/kearney.
KSU researchers awarded $2.5 million
MANHATTAN — Teams led by three Kansas State University researchers have been awarded National Science Foundation Major Research Instrumentation grants. The grants will provide more than $2.5 million to advance understanding of lipids, agriculturally significant gases and nanoparticles, as well as student training and regional research capacity. Universities are allowed to submit only three proposals each year to the NSF MRI program, and having all three proposals funded is relatively rare. Out of 154 organizations competing this year, Kansas State University was one of only five universities to receive three awards. Beth Montelone, senior associate vice president for research, said the university's proposals likely were successful because the projects demonstrate benefits to more than one field. "I think one of the reasons that all three were funded is that they're all collaborative, interdisciplinary efforts with involvement from investigators from multiple departments and projects," Montelone said. The largest of the three awards, $1.69 million, will support the development of a new instrument that is the result of a groundbreaking collaboration between physics and agronomy. The project is led by Kristan Corwin, Ernest K. and Lillian E. Chapin professor of physics and interim associate dean for research in the College of Arts and Sciences. Corwin and her co-investigators — Stephen Welch, professor of agronomy; Eduardo Santos, assistant professor of agronomy; and Brian Washburn, associate professor of physics — will work to adapt a Nobel Prize-winning technology that precisely measures optical frequencies. The optical-frequency comb allows such exact measurements that it can help researchers tell one molecule from another. Corwin's team will work to adapt dual-comb spectroscopy to characterize interactions between soil, plants and atmosphere in crops. Ultimately, they hope the instrument will help agronomists improve crop genetics and feed the world's growing population. Corwin said the goal is to obtain real-time information about how plants are using resources. "If we want to understand the effects of fertilizer and water on plants and how these interact with plant genetics to produce the best crop characteristics, we have to be able to measure as much as we can about them," she said. Corwin is excited at the prospect of advancing laser physics while learning more about agronomy. She said a Kansas State University strategic investment in this collaborative effort several years ago helped lay the groundwork for this project. "We had to build a common language and recognize areas of common understanding and where the same word means something different," she said. A second award of $496,823 will help researchers enhance food, industrial and energy crops by advancing understanding of lipids, compounds that help plants store energy and conduct other vital biological processes. The Kansas Lipidomics Research Center will purchase a new, powerful mass spectrometer that will improve the speed and specificity of its analyses. The instrument maker is awarding another $50,000 through the SCIEX Academic Partnership program to help maintain the new instrument. A team of researchers led by Ruth Welti, university distinguished professor of biology and director of the Kansas Lipidomics Research Center at Kansas State University, will use a $496,823 National Science Foundation Major Research Instrumentation grant to enhance food, industrial and energy crops by advancing understanding of lipids, compounds that help plants store energy and conduct other vital biological processes. Ruth Welti, university distinguished professor of biology and director of the center, said her team is working to identify and characterize the functions of genes associated with desirable traits in plants, such as cold and heat tolerance. Now that many plant genomic sequences are available, researchers can identify alleles of specific genes associated with desirable traits. Studying lipids helps to characterize the molecular basis of the traits. "By measuring lipids, we can correlate genetic and physiological traits with metabolic traits and biochemical pathways," Welti said. "We can determine the biochemical mechanisms of field traits and the underlying genetics." Welti's co-principal investigators are Geoffrey Morris, assistant professor of agronomy; Krishna Jagadish, associate professor of agronomy; Kathrin Schrick, associate professor of biology; and Timothy Durrett, assistant professor of biochemistry and molecular biophysics. The team will develop rapid, specific methods for analysis of plant metabolites. "Analytical systems are available to measure lipids and other metabolites important in human health, but there is no plug-and-play analytical system for plant lipids," Welti said. "Thus, as part of our work, we'll develop a lipid analytical system that can be adopted in other labs." Christine Aikens, professor of chemistry at Kansas State University, will use a $350,000 National Science Foundation Major Research Instrumentation grant to support acquisition of a graphic processing unit, or GPU, enabled computer cluster. The third award of $350,000 will support acquisition of a graphic processing unit, or GPU, enabled computer cluster. Christine Aikens, professor of chemistry, is the principal investigator. Aikens and her team will use the GPU-enabled cluster to enhance efforts to gain atomic-level insights into chemical mechanisms and biological interactions of nanoparticles and biomolecular simulations in general. The new cluster will be housed in Beocat, the Kansas State University's research computing cluster, and will be available to other researchers at the university and other colleges and universities in Kansas. Aikens' co-principal investigators are Bin Liu, assistant professor of chemical engineering; Paul Smith, professor of chemistry; Jeffrey Comer, assistant professor of anatomy and physiology; and Daniel Andresen, professor of computer science and director of Beocat. Jeremy Schmit, associate professor of physics, is a senior investigator on the proposal. Projects will include modeling nanomaterials in an effort to understand light harvesting systems, how nanoparticles behave in the body and more. Aikens said the group's work to find underlying principles is filling gaps in the field. "It's a puzzle we need to try to solve," Aikens said. "We are exploring where no one has gone before — there's always something new and interesting." The high-memory nodes in the new cluster will help Aikens complete calculations that aren't possible with the current system; for instance, her team will be able to model nanoparticles that contain a few thousand atoms rather than a few hundred. "Bigger and faster is always great when you talk computing," Aikens said. "This is definitely a big step for K-State computing." Montelone said she is happy to see the university build on past success with the NSF MRI program. The university has received a total of 18 MRI awards since the program's inception and previously had two proposals in one year funded in 1999, 2005 and 2012. She's optimistic about future years. "We have a good process," Montelone said. "We're getting information out to more investigators, and because we have a pre-proposal competition, we're choosing the best proposals. Our faculty are stepping up and writing really strong proposals."
Ag Policy
Japan-EU Trade Agreement Threatens U.S. Pork Exports to Japan
The Department of Agriculture's Foreign Agricultural Service says a Japan-EU trade agreement threatens U.S. pork exports to Japan. Japan and the EU announced finalization of negotiations on the Japan-EU Economic Partnership Agreement in December of last year. For 2017, Japan imported $1.68 billion of pork from the U.S. and $1.69 billion from the European Union. Japan ranked as the world's largest importer of pork and pork products in 2017, growing imports from $4.9 billion in 2016 to $5.2 billion in 2017. USDA says the trade agreement between Japan and the EU, similar to the Trans-Pacific Partnership, marks a change in trade with Japan eliminating tariffs on more than 60 percent of its pork and pork product tariff lines within 12 years. Additionally, the agreement has established a volume-based safeguard for EU pork imports that will be phased out over 11 years. USDA says larger exports of European processed pork products can be expected under the agreement, and USDA says agricultural exporters from the United States will face challenges as the EU gains preferential tariffs under the agreement.
USDA Announces Senior Level Leadership
Secretary of Agriculture Sonny Perdue Thursday announced the selection of senior leaders in several U.S. Department of Agriculture agencies. Perdue appointed Ken Isley as Foreign Agricultural Service Administrator, Joel Baxley as Rural Housing Service Administrator, and Martin Barbre as Risk Management Agency Administrator. In addition, Perdue announced the appointment of Tommie Williams as Minister-Counselor for Agriculture at the U.S. Mission to the United Nations Agencies for Food and Agriculture in Rome. Ken Isley most recently served as a Special Adviser for Corteva Agriscience. Joel Baxley comes to USDA with 23 years of real estate finance experience. Martin Barbre is an Iowa farmer and past president of the National Corn Growers Association and a member of the Illinois Corn Growers Association. Tommie Williams of Georgia started his career as a farmer and later founded several successful businesses. Secretary Sonny Perdue says the new appointees "will be key" in helping USDA advance towards President Trump's goal of increasing prosperity in rural America.
Trump: Not Interested in Rejoining TPP
President Donald Trump says "I don't want to go back into" the Trans-Pacific Partnership. In a news conference with Japanese Prime Minister Shinzo Abe, Trump told reporters "the media has not covered the TPP correctly." President Trump however did say that "if they offered us a deal that I can't refuse, on behalf of the United States, I would do it," according to the Hagstrom Report. The comments follow a previous statement by the President on Twitter that he would be interested in rejoining the Trans-Pacific Partnership trade agreement, and comments made during a White House meeting last week, where farm-state senators say Trump told them his administration would explore rejoining the trade agreement. Senator Ben Sasse of Nebraska, who attended the meeting and confirmed the comments, added that rejoining TPP is the "best thing" the U.S. can do to "push back" against China. As for trade with Japan, Trump said he would prefer "a bilateral deal, a deal directly with Japan."